20

years of experience

John has shown exemplary work as an attorney. He has helped shape the law in many areas with groundbreaking cases in our jurisdiction that have changed the way other attorneys practice.

3

board memberships

Current Member of the Board of Directors for Middle District Bankruptcy Bar Association, (and has also served on both Court Liaison and Nominating Committees), the Board of Directors for the Camp Hill Lion Foundation Camp Hill Little League, and the Board of Directors for the Camp Hill Lion Foundation.

4

association memberships

Member of the Dauphin County Bar Association, the Cumberland County Bar Association, the American Bar Association, and Pennsylvania Bar Association
Born and raised in Harrisburg, Pennsylvania
Graduated from Central Dauphin High School
Graduated from West Virginia University with a focus on Pre-Law
Earned his Juris Doctorate from Widener University Commonwealth Law School
John began his legal career as a law clerk with a local, well-known bankruptcy firm in 1999. He gained two years of experience with that office before he ever graduated from law school. There John was exposed to Chapter 7, 13, and 11 bankruptcies. John worked on the largest bankruptcy in the history of the Middle District of Pennsylvania as a 3rd-year law clerk. He used that experience as a springboard into his practice of law.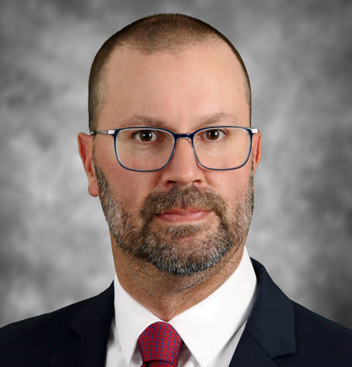 John is admitted to practice in the Commonwealth of Pennsylvania, as well as every Federal Jurisdiction in the State. Outside of practice, John is a frequent guest speaker at conferences including for the Middle District Bankruptcy Bar Association and for the Dauphin County Bar Association.

In addition to helping other lawyers understand the Bankruptcy Code better, John has also sought to educate paralegals. In 2003, John became an adjunct professor at the Harrisburg Area Community College where he taught bankruptcy law to paralegals for almost ten years.

John lives in Camp Hill with his wife, who is a trial-level judge in the Court of Common Pleas for the County. They have 3 sons, along with the family's beloved dog, Lucy. John is an avid fisherman and enjoys sports, music and skiing.
For those who are in need of service in the areas of bankruptcy, debtor/creditor law, business law and real estate transactions, please complete the form below.
Contacting the The Law Offices of John M. Hyams is free.
We understand the stress that financial hardship can cause you and your family. It is our goal to put you at ease.
Complete the form on this page or give us a call at 717.520.0300.